MARIANO ROSSOUW was founded in 2012 by Tony Mariano and Danie Rossouw, both award winning interior design graduates from the KLC School of Design in Chelsea, London.
Our design studio provides comprehensive interior design services to residential, hospitality and commercial clients'.
Passionate about creative and timeless design, we strive to optimise and personalise spaces that react seamlessly to our clients lifestyle.
It is our mission to create coherent and curated designs that reflect our clients' specific personality, history, brand, as well as the architecture of the project.
As our client, we involve you in all creative decisions made, finding solutions that reflect both your identity and respect your budget.
Our studio works in tandem with the appointed architect, developing the interior architecture, design and décor to form a coherent design language.
MARIANO ROSSOUW is member of and accredited to the IID (The African Institute of the Interior Design Professions), and we strictly adhere to their professional guidelines and code of conduct.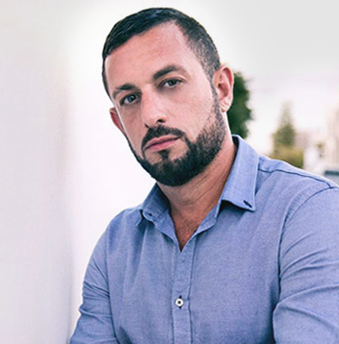 Tony Mariano
Co-founder of Mariano Rossouw
Tony loves beautiful objects, lighting and how spaces make you feel. Having worked in high-end retail outlets in Europe, he moved on to design and manage a Boutique Hotel before turning his passion towards interior design.
AMIE BISHOP
Senior Interior Designer & Partner
Amie loves converting plans into 3D CAD models, and making designs come alive with renders. She is a design graduate from the BHC Design School and joined the company in 2013.
DANIE ROSSOUW
Co-founder of Mariano Rossouw
Danie loves aesthetics and reading the story in an interior scheme. After working as a dentist for 15 years and working on his own renovation projects as a hobby, he retrained as an interior design to follow his true passion in life.
Our Design Ethos
We believe in the joy of creativity and passionate design.
We believe in designing spaces that react seamlessly to our clients' requirements and lifestyle, and tell their story.
We believe in keeping an eye on trends, but that design should always be both beautiful and functional.
We believe that design has an impact on your mind, body and soul.
We believe in our design muses: Jonathan Adler, David Collins, Kelly Wearstler and Zaha Hadid.
We believe in working in an industry that choreographs and uplifts the quality of people's lives.
We believe in irreverent luxury and timeless style whilst always considering environmental sustainability and ethical design.
We believe that local design is lekker and in making design live.
We believe in happy, smiley, satisfied clients.
Mariano Rossouw was engaged by us to oversee the completion of our apartment at Silo No 3 in Cape Town. More than 200 snags were pointed out by Danie and his experts and rectified by the builder before the apartment was finally accepted by us. Danie and his team also styled the apartment, did all purchases and supervised the installation. The final result is outstanding and very much matching our taste. It was crucial for us to have this type of quality support during the final phases of the project, since we do not reside in South Africa.
Client at Silos 3 Luxury Residential Apartment at the Silos District at the Waterfront
Tony recently undertook a room renovation, a small project that has made a big difference to us. Tony's attention to detail, care and creativity exceeded our expectations, and the result is nothing like we would have imagined – and everything we hoped for. His insight into our tastes made it possible to bring in new colours, textures and fabrics we would never had the courage to choose and combine, and which we love. Practical but beautiful, within budget and on time – what more could you ask for?
Steve Watson Green point House
Working with Mariano Rossouw has taught me how your quality of life improves drastically with a well thought out and quality interior. Tony Mariano has inspired me to appreciate all the beauty around us and incorporate it in design. I have completed two projects with Mariano Rossouw and both were completed with professionalism, quality and attention to detail. I am looking forward to working with them again in future and strongly recommend Mariano Rossouw to anyone that is used to working with the best in town!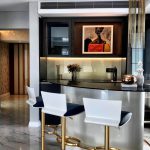 Ruhan Simon Sea point and Mossel Bay Apartments